Website Auditing Service
A manual website audit for just £595. We guarantee to find at least 10 different areas you can improve on, or your money back.
An in-depth report

highlighting the issues that are causing you

lost traffic and conversions
We review your full website code, technical configuration, content, ranking performance, site speed, and backlinks with our 120-point, bespoke website audit. We then publish our findings in a hand-compiled report, highlighting your issues and our recommendations.
You're in capable hands
We're trusted independent website auditors
We're specialists in website audits and have been auditing websites since 2002. We have analysed 100s of websites and know the key areas that prevent them from ranking well and converting.
Our bespoke website audit will help you uncover the areas that are holding your website back. We're ready to help, just give is a call on 0207 305 5599 to discuss your requirements.
what we do
We discuss your objectives and any current issues. We then manually test over 120 factors, covering every aspect of your website. Using our expert analysis, in-house scripts and cutting-edge tools, we uncover your website's issues. We then prioritise your issues and compile the results into an actionable report.
..and what we don't
We don't run an automated audit, apply our logo and send it to you with a covering email. We don't compete with free services. A free SEO audit might sound appealing; ultimately you get what you pay for. Most free SEO audits output data littered with misleading advice that rarely applies to specific issues on your website.
Whether you're the CEO or the Marketing Manager,
our audits give you clarity on where your website can improve
We're trusted providers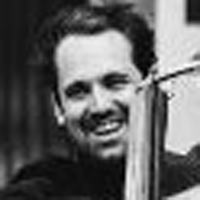 "As a purely e-commerce player, we need to ensure our website is hitting the right markers and driving maximum sales. Ben and his team are experts in this area and turned around a solid audit in under a week, then took the time to talk me through it in detail. Will be working with them again in the future."
Robin Winch, Partner, Bennett Winch
What our full website audit includes:
Page Speed
Website load speed is a ranking factor and important when it comes to user experience. No-one likes waiting and unnecessarily high load times will diminish user engagement. We test your website speed and suggest ways to improve your website's load times.
Technical Configuration
We manually check over 75-factors to cover-off every aspect of your website's setup. From your structured data to your sitemaps, meta directives to response codes; we've got it covered.
Mobile Optimisation
It's no longer important to have a mobile-responsive website, it's critical. Google's mobile-first indexing checks your website's page speed and mobile-responsiveness to decide where to show your website in its search results. We check to see if you're mobile-ready.
Keyword Analysis
We'll establish the keywords you're ranking for and show you exactly where you're ranking in Google. From this research, we'll highlight meaningful keyword opportunities where you can look to efficiently improve your ranking and generate more sales.
Content Healthcheck
Are your on-page elements like titles, meta tags, H1s and focus keywords working as a team or fighting against each other? Duplicate content, missing meta descriptions, poor anchor text and internal links will affect your rank and engagement.
Visitor Engagement
A search engine like Google measures how visitors engage with your website and reward websites that provide a better user experience by placing them higher in the search engine results. It pays to ensure your website's visitors stick around.
Backlink Audit
Backlinks are a powerful ranking factor but can work against you too. Your rivals can try to get you blacklisted just by adding your website to link farms. We check to see if you are at risk.
User Experience
User Experience is vital. Descriptive product pages lift visibility, font sizes affect bounce rates, calls-to-action boost conversions. We'll provide you with impartial feedback on any areas where you can improve your UX.
Here's what our customers say about what
our website audits do for them:


"Ben at The Content Works has an excellent understanding of all aspects of SEO but most of all we chose to work with him because we trust him completely, he's down to earth and pragmatic. He takes time to understand our business and makes practical recommendations that make a real difference. There's no lofty theory, just sound advice based on the realities."
Ed Marriage – Publishing Director, Factory Media


"Excellent service. The Audit was worth every penny and helped me understand my website better. From this I've been able to improve the user experience, speed of loading and google ranking. For us as a business having our website perform at it's best is vital and The Content Works helped us do this. Highly recommended."
Lucas Hutchings – Managing Director, Image Automotive

"I'd thoroughly recommend these guys. I know quite a lot about SEO but The Content Works uncovered a ton of issues and gave really clear, practical guidance about what was a priority and what was merely a nice-to-have. I'll commission another audit in a year or two's time, just to make sure we're still on track."
Harry Bingham, Managing Director, The Writers' Workshop