241% increase in Year-on-Year website visitors
Connecting with an influencial online audience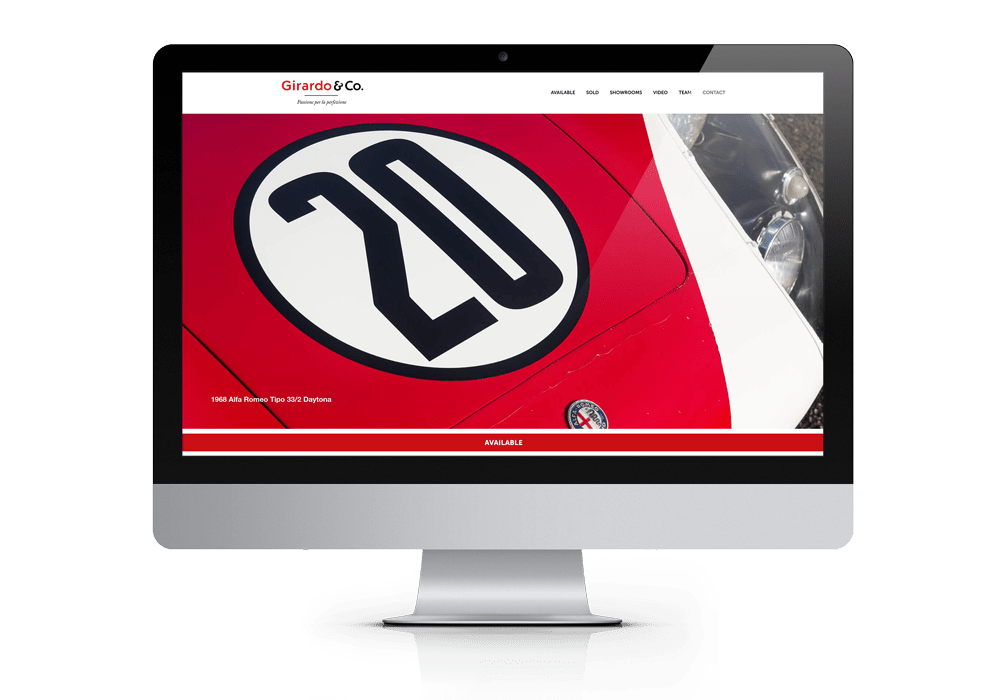 The Girardo & Co. strapline says it all: "Presenting the world's most significant sports and racing cars" and they're not kidding; their showroom is like a who's who of motorsports history.
While the brand is a relative newcomer to the historic car scene, the team behind Girardo & Co. are anything but. Comprising of three senior figures from famous auction-house RM Sotheby's, the Girardo & Co. contacts book is overflowing - but the website was yet to be firing on all cylinders.
Objective
We were engaged by Girardo & Co. to help them reach a new digital audience; the movers and shakers, the opinion formers and ultimately the historic car buyers of tomorrow, to engage with the company and talk about its ever-changing line-up of unique cars. 
Girardo & Co. had previous invested heavily in print and wanted to transition a proportion of their budget to digital, with a focus on measurability.
Our Approach
We suggested that we start with a technical audit of their website, setup dashboards to benchmark their key metrics, then run competitor analysis of key rivals to see what we can learn from their approach and finally, to run a targeted display campaign to showcase the visually stunning cars they have on offer.
Technical Audit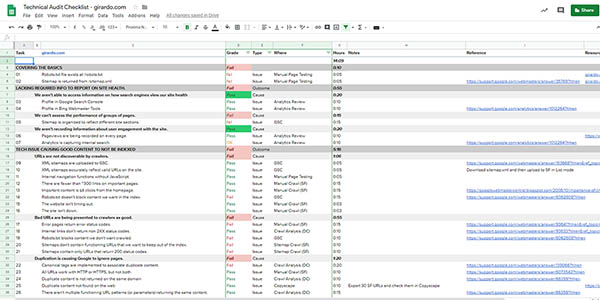 We have built our own audit process that checks over 120 different factors on any website, to ensure there aren't any issues that will cause a poor organic search performance or user experience. Our technical audit covers a broad range of potential problems, such as content duplication, incorrectly configured directives for search engines, abnormally large image files and incorrectly configured site reporting.
To use a metaphor; if your website is a bucket and your visitors are water, our website audits find any holes in your bucket. You work hard for your water and you don't want to lose it.
Dashboards
Our belief is that the client can make the best decisions when they have the right data in front of them. We configured bespoke Google Analytics Dashboards to give the Girardo team more visibility on their website visitors: who they are, where they're coming from, what they're viewing and the most valuable channels, from organic search to top referrers.
These easy-to-digest dashboards are emailed to the team every week to keep them up to speed on how the website is performing and where any traffic spikes are coming from.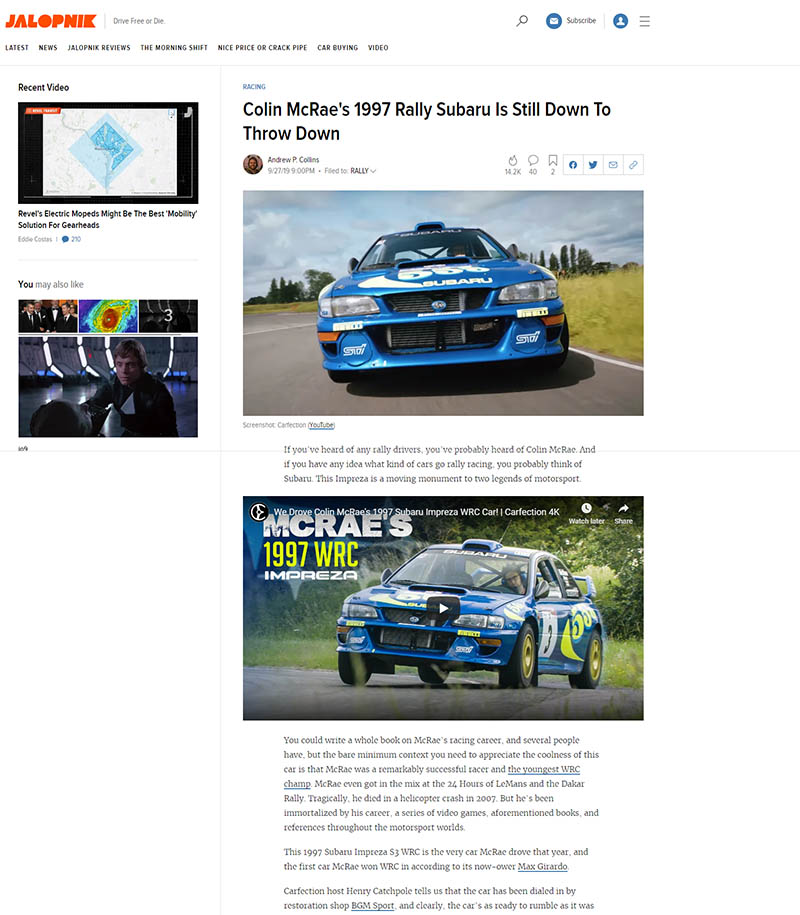 One of the best ways to establish yourself online is to understand what your rivals are doing and where you should focus your efforts. We carried out an intensive analysis of Girardo's more-established rivals to understand: where they're getting their traffic from, where they're ranking in Google, what key search terms they're ranking for and which editorial websites they have good relationships with.
This enabled Girardo & Co. to develop relationships with automotive journalists, more than doubling the number websites that were writing articles about their cars. This is a great way of building long-term engaged traffic.
Display Campaign
91% of car buyers start their journey online. We built a campaign that covered Google Display and Facebook & Instagram to blend maximum reach with a highly targeted audience. The reach and engagement far surpasses any print activity.
Girardo & Co's cars do the talking, so it made sense to create a campaign that showcased both the cars and the brand.
Firstly, we placed a branding advert in front of a targeted audience of car lovers and a high net worth demographic, to pique their interest in this new and bold contender in the classic car world. Secondly we displayed current stock to a highly focused audience of car lovers, to draw attention to the wonderful cars for sale and to drive enagement and leads.
Google Display
Whether our audience are browsing Pistonheads, The Times or a luxury lifestyle blog, we wanted to place a targeted branding advert in front of them. This is a highly effective way of reaching a large audience at minimal expense.
At the start of our campaign we were delivering 2-million impressions a month with a Cost Per Click of £0.16. As we refined the campaign, we improved the reach and reduced the CPC, delivering over 4-million monthly impressions with a CPC of just £0.06. This campaign has driven thousands of visitors to the website; the first step in any valuable customer relationship.
We also setup a multifaceted remarketing campaign to target non-EU visitors to the website with a different creative. This means that any website visitors are then targeted with a different creative once they have left the website. This might be a different branding advert or a car-specific advert which we refined to ensure a high rate of engagement.
Facebook & Instagram
Our Facebook and Instagram campaign wasn't just a case of boosting posts from Girardo & Co's page. In fact we didn't do that at all; we left the Girardo team with the freedom to promote any posts they wanted to.
Instead, we built a targeted set of campaigns to promote the brand and the stock to a highly-focused audience of performance and luxury car fans.
We segmented a large audience of over 100,000 luxury car enthusiasts - based on the typical profile of a Girardo Facebook fan - to enable us to supercharge our reach.
While the click-through rate (CTR) of a typical Facebook campaign is around 1%, we optimised our campaign to achieve a CTR of over 6%. We reached more than 100,000 luxury car fans and helped Girardo & Co place their cars right into the heart of the conversations of core buyers, sellers and influencers, driving consignments and sales.
In Summary
For less than the cost of a couple of pages in print, we helped Girardo & Co. deliver over 4-million targeted impressions per month driving an additional 10,000 website visitors per month at its peak.
We've also seen more than 250 new backlinks to the website, in the form of proper editorial coverage and forum posts, helping raise the profile of the company, drive credibility and generate traction.
Over the past 12 months we have helped double the number of visitors to the website, driving more leads and helping Girardo accelerate their awareness.
While print can play a role in your marketing, it cannot compete with a well-tuned digital campaign.