Our Website Speed Optimisation audit benchmarks the page load speeds for the top five pages on your site, then provides optimized assets including code, images and other page load speed insights which your developers or our team can apply. We'll then retest your website and demonstrate your gains. Afterall, no-one likes waiting.
An audit from The Content Works is a bespoke, personal service and will be supplied as an actionable report outlining all your issues and our recommendations on how to fix them.
We can help you make your website lightning fast and get the sales and rankings it deserves by removing any bottlenecks, reducing file sizes and the total number of files required to render your website's pages.
We've dramatically improved the page load speeds of websites on all types of platforms, from WordPress installs with under ten pages, to eCommerce websites and custom platforms with over 10,000 pages.
We'll benchmark the page load speeds of your website's top-three pages, then provide optimized assets including code, images and other page load speed insights which your developers or our team can apply.
We then re-test your pages to demonstrate your gains. Lightning-fast webpage load speeds amplifies visitor engagement, retention, and boosts sales.
Page Waterfall
We analyse your waterfall, that is, the files required to load your web pages and the order in which they're requested, loaded and rendered. From here we can spot bottlenecks and key areas where page load speed can be improved.
Minifying CSS and Javascript
Common platforms like WordPress, Drupal and add-ons like WooCommerce are great but plugins can generate duplicate and bloated code and multiple file requests. We'll condense and optimise these files.
Image Optimisation
Images are often overlooked by web developers and are often the largest files on a web page adding to the time its takes for a page to load, agitating users. We'll check your image sizes, format and compression then optimise your images to reduce their physical file sizes. We'll also check you're not adding to a page's load time by requesting a large image which has to be rendered to a smaller size in the user's browser.
Code Positioning
We'll ensure your code is correctly positioned to ensure above-the-fold content is prioritised. Code incorrectly added to the <head> or <body> elements of the page prevent it being correctly rendered.
Compression
Uncompressed content hurts users with bandwidth restrictions, i.e users on mobile devices. Serving uncompressed code and assets is the fastest way to turn users away. We'll check for and enable GZIP compression.
Caching
Caching files on a user's device means that they don't need you to send them every file every time they load another page on your site. You can reduce response and rendering times by caching static assets such as images, reducing the number of client-server round trips required to render the page.
Content Delivery Networks
A vital tool to help you shave every last millisecond from your website's load speed is to use a CDN, a network of servers around the world that hold cached copies of your website's pages. User's are then served these pages from a server closest to their geographic location - an essential performance boost.
"Ben at The Content Works has an excellent understanding of all aspects of SEO but most of all we chose to work with him because we trust him completely, he's down to earth and pragmatic. He takes time to understand our business and makes practical recommendations that make a real difference. There's no lofty theory, just sound advice based on the realities."
Ed Marriage – Publishing Director, Factory Media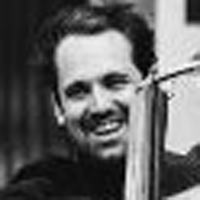 "As a purely e-commerce player, we need to ensure our website is hitting the right markers and driving maximum sales. Ben and his team are experts in this area and turned around a solid audit in under a week, then took the time to talk me through it in detail. Will be working with them again in the future."
Robin Winch, Partner, Bennett Winch
"I'd thoroughly recommend these guys. I know quite a lot about SEO but The Content Works uncovered a ton of issues and gave really clear, practical guidance about what was a priority and what was merely a nice-to-have. I'll commission another audit in a year or two's time, just to make sure we're still on track."
Harry Bingham, Managing Director, The Writers' Workshop
"Luxury lifestyle management company Ellidore has clients who can't afford to hang around."
Discover how our website speed optimisation made their website load 3.6x faster.