Website Designers in Putney
We can design you an attractive, cost-effective website that drives awareness and sales

Quality Web Design Agency in Putney
If you're looking for an affordable web design agency in Putney, then look no further. As specialists in technical SEO and website optimisation, we know how important it is to design a website that not only looks great to your visitors but also performs better than your competition, in order to drive more visits and more sales.
We're experienced at building websites for a variety of clients and we specialise on the WordPress platform, as its flexibility and performance make it a great fit for the majority of builds.
Websites that are bespoke to your needs
Your website is often a customer's first point of contact with your business. It needs to deliver key information to that visitor in the simplest possible way in order to turn them into a customer. No matter whether you're a one-man-band, or a global player looking for a single page website or a full-scale e-commerce store, it pays to build a website that is fundamentally solid, technically well configured, visually appealing and above all, easy to use.
Our point of difference
Here at The Content Works, we understand what it takes to build a successful website. We're not here to sell you one type of solution but our experience leads us to believe we can help you avoid the common issues that crop up during a website build. We work with our clients to ensure they fully understand the options available to them, the budgets required and the pros and cons of each potential path.
We also work with other agencies to help them scope out their clients website or write briefs for other web-design companies to follow.
Having built a variety of bespoke websites and advised on countless others, each tailored to the client's specific needs, you can rest assured that your website is in the safest possible hands.
Some of our latest work
Vale Furnishers - Inspiration Blog
Alexander Polzin - Artist's Portfolio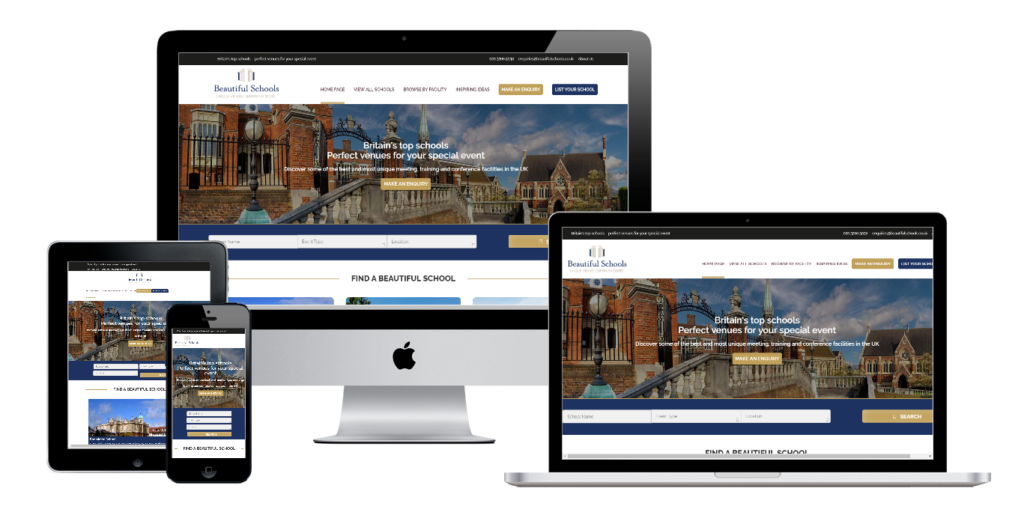 Beautiful Schools - Database-driven Directory
"It's great working with Ben at The Content Works, he's obviously very knowledgeable but able to explain in non-technical terms we can understand. He was able to outline realistic time frames and set expectations so we knew what was going to happen and what we would achieve within our budget."
Mark Chandler – Managing Director, Vale Furnishers
Crafting websites that get seen more and sell more
While almost anyone can build a website, our background in Technical SEO and Website Audits gives us a clear advantage when it comes to building a website that both looks great and performs well. Every one of our websites is built to pass our 72-point Technical SEO checklist so that from the day it launches, it's geared up to drive traffic from search engines and convert visitors into customers.