0207 305 5599 | hello@thecontentworks.uk
SEARCH ENGINE OPTIMISATION CONSULTANCY, INCLUDING SEO ANALYSIS, CONTENT OPTIMISATION AND WEBSITE HEALTHCHECKS IN Fulham
Every day your customers are using search engines like Google to look for services, products and companies that can satisfy their needs. If you're not ranking well, you're missing out on business. That's where an SEO Consultant will help.
The chances are you found this page by searching for seo company Fulham, Fulham seo agency or Fulham seo services because you're based in Fulham and looking for a consultant to help you with your website's search engine optimisation.
If your company has a website and you use it to directly sell products or indirectly raise awareness about your services and you're not on the first page of Google for key terms, you won't be driving new business.
As a specialist digital marketing consultancy, based in Parsons Green, South West London, we've helped tens of local businesses reap the rewards of ranking well in Google.








You've got a website but it's not driving the conversions you need? It's a familiar story.
We'll review your full website code, technical configuration, content, mobile optimisation, ranking performance, site speed, backlinks and UX with our 120-point, hand-compiled audit. The result is an actionable website analysis report to help you drive more visitors and conversions.
We've worked with clients in Fulham and across West London and the UK to help them optimise their website to be faster and rank better in Google.
Our website health check includes: Technical SEO Analysis. Backlink Audit. Keyword Analysis. Content Health Check. Mobile Optimisation & User Experience. Work with an established SEO Consultant to ensure your website exceeds your expectations.
Our Organic Search Audit will enable you to discover the keywords you're ranking for and where you rank in the UK's most popular search engine, Google.
We'll also check the keywords that you want your website to be ranking for and show you where you rank. Then we'll show you where your top three rivals rank for your keywords. This report gives you a clear picture of where your rivals are focusing their SEO efforts and it highlights areas where you're losing ground to your rivals.
Your organic search landscape will show you the monthly search volumes for all keywords, to give you a clearer view on their relevance and importance. We'll help you establish your keyword priority list in order to increase your organic traffic and conversions.
WEBSITE SPEED OPTIMISATION
40% of users will abandon a website if it takes more than 3-seconds to load. Page load speed is also a Google ranking factor meaning a slow site will be demoted in search results.
Our Website Speed Optimisation audit benchmarks the page load speeds for your website. We then provides optimized assets including code, images and other page load speed insights which your developers or our team can apply. We'll then retest your website and demonstrate your gains. Afterall, no-one likes waiting.
TAKE OUR HOSTING CHALLENGE
Website load speed is now a Google ranking factor. Slow website? It won't be ranking well in Google.
We offer website hosting on our super-fast secure server. With a 99.9% uptime and regular backups - you're in safe hands. We also combine our fast hosting with a cutting-edge Content Delivery Network (CDN) which ensures your website has a lightning-fast load speed from anywhere in the world.
Our hosting challenge: drop us a line with your website address and what you pay for hosting. We'll reduce your monthly cost and improve your website load speeds. Guaranteed.
Search Engine Optimisation Case Studies
Our Website Speed Optimisation service helped luxury lifestyle management firm Ellidore improve its website to load a lightning fast 360% quicker.
Key statistic
Ellidore's homepage now loads in 1.5 seconds, 360% faster than before.
Our meticulous competitor analysis and keyword research helped a self storage company achieve meaningful search positions just weeks after launching.
Key statistic
Achieved the #1 position in Google for over 20 local search keywords within 30 days.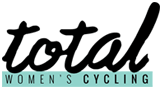 Our website audit and detailed SEO research helped increase Total Women's Cycling's website visitors by 128% in just 6 months.
Key statistic
Increased unique monthly users from 89,252 to 203,842 in just 6 months.