Search Engine Optimisation (SEO)
Search Engine Optimisation is the process of improving your website's visibility in search engines.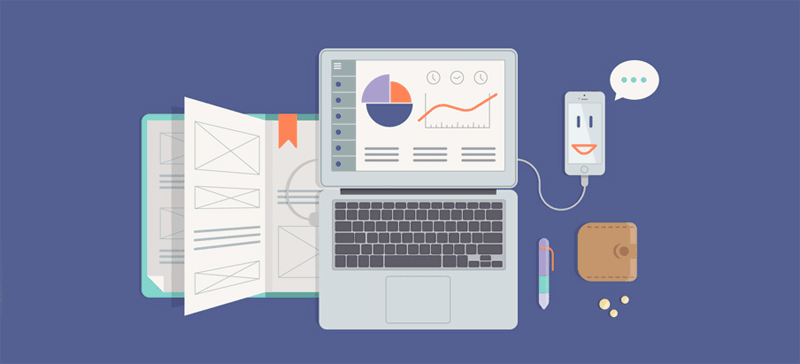 Many people believe SEO is a bunch of complicated techniques based around the complex optimisation of a website's individual factors in order to be noticed by search engines. While the technical optimisation of a website is a crucial part of SEO, it is just one component of the process.
Our SEO approach always starts with a health check of your site. This audit establishes the weaker areas and opportunities to improve. We then rank each factor and use your website's strengths to help optimise each one. We ensure the individual components of the SEO process work together in order to to magnify your search performance.
While SEO continues to mean different things to different people, our SEO services have a simple aim: to improve your website's standing in search engines.
Health Checks
A website crawling with deep errors could indicate a website that isn't performing at it's fullest potential. Ensure your digital health is at it's peak and eliminate the elements that's dragging it down. We evaluate your site's architecture and performance so that we can eliminate the elements that could be holding it back, ensuring your digital health is at its peak.
Keyword Research & Optimisation
Knowing which keywords to target for your website can make the difference between the perfect audience and wrong crowd. We take steps to ensure your keywords are laser-focused, relevant, and optimised to communicate with your most ideal customers.
Quality Content
Creating high-quality content that your audience genuinely wants to digest is crucial for capturing their long-term interest. We help you construct content that appeals to your industry, increases incoming traffic, and boosts brand recognition.
Technical SEO
When it comes to your website it's important to ensure that your wiring is on point. Our thorough technical SEO audit will ensure that internal elements are green-lit for your visitors and acknowledged by Google's search engine algorithms.
Link Development
Our cohesive link building strategy is paramount when it comes to improving your search engine ranking position. We can help you extend the reach of your content, retain the interest of your audience, and benefit from better search visibility.
Local SEO
Taking advantage of the digital world when you have a physical business is almost synonymous with local SEO. We'll amplify your local search presence to bring more attention to your business.
Social Media
Social media influences where you want in search engines and is a factor that should not be overlooked. We'll fine-tune your online presence and edge your way closer towards the digital spotlight.
Mobile SEO
With the rising popularity of mobile searches today, it's evermore important to keep up to speed with your audiences' on-demand queries. We'll optimise your website around the keywords and phrases that matter and design your site for usability.
"We quickly managed to get Self Storage Hampshire in front of a local audience with quality content showcasing a trustworthy local business."
Uncover how we helped them elevate to #1 in Google for 20+ local keywords
Why do you need SEO? Because...
check 93% of online experiences begin with a search engine
check For Google, 35% of organic clicks go to the top three positions
check 53% of marketers rank content creation as the single most effective SEO tactic