Client's Brief
In June 2016, we were asked by an online casino to compare their website against a competitor's. Both casinos were using the same online platform, and the same back end in their websites. However, our client knew that the competitor was outperforming them in terms of revenue. We were asked to compare both of the websites and highlight where the competitor was beating them.
Our Approach
Firstly, we undertook a deepcrawl site audit of both websites in order to understand them better. Using SEO web tools, we were able to perform a data-driven analysis of the sites, which returned some interesting results and flagged up some immediate weaknesses.
What We Learned
The first thing we noticed was that the competitor was using the secure https protocol, whereas our client was using the normal http. The https secure protocol is more trusted by search engines because code is scrambled, meaning greater protection from security breaches. This is especially advisable to an online casino as they handle transactions and bank information.
The next significant difference was in the number of backlinks to the respective sites. Our client had just 4 backlinks from 2 separate domains. In comparison, the competitor had 1088 backlinks from 113 domains. Of these links, over 60% were dofollow links, meaning they were high value, trusted links. The number of separate domains involved imply that the links were natural and not managed by the competitor.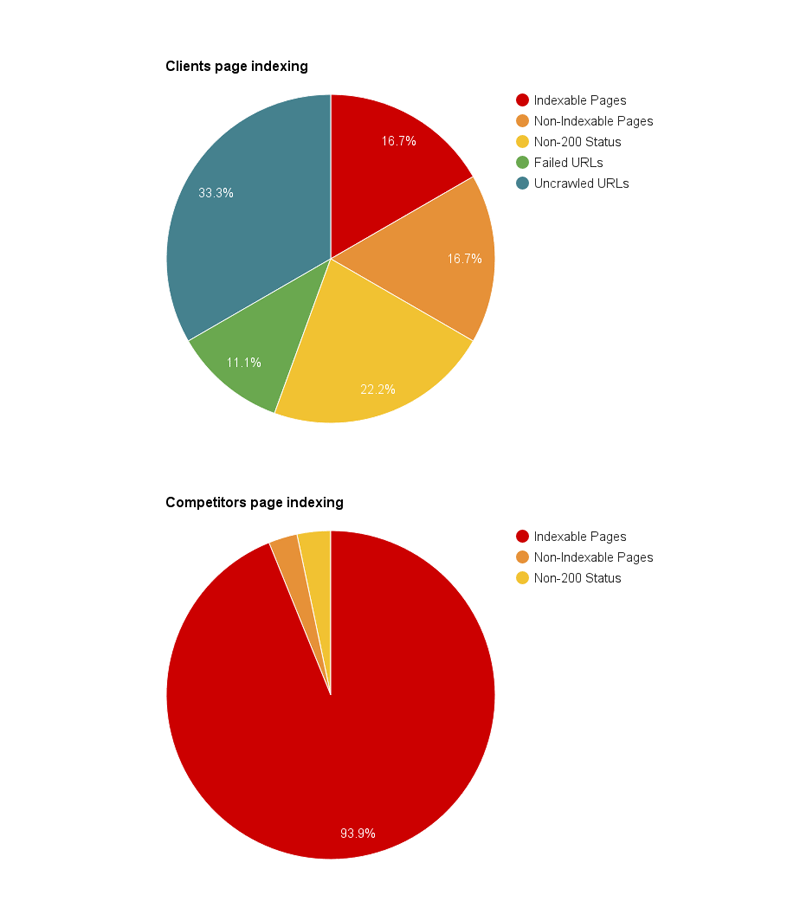 We then focused on the content of both websites. Our client had approximately six times the number of URLs that the competitor had. However, almost all of the competitor's URLs were unique. Our client, however, had very little unique content, due to the use of a single template for almost all of their pages. The pages had almost no content on them, other than a link to the respective game.
Another problem with our client's site was that the images on most pages were linked to the image itself. This is not good for SEO, as it adds lots of unnecessary URLs that dilute the crawl budget of the website, and compete with the site's ranking pages. Image links also offer no options to the user other than to bounce back to the main site, which increases the site's bounce rate, thus lowering a search engine's opinion of it.
We also found there were a large number of paginated pages in our client's site. These are normally used for web pages that are part of the same overall series. However, our client was using them to link every game to the other. This could be useful to the user, however it was only available in the page code, and there were no front-end links to the relevant pages, resulting in a large number of unlinked paginated pages.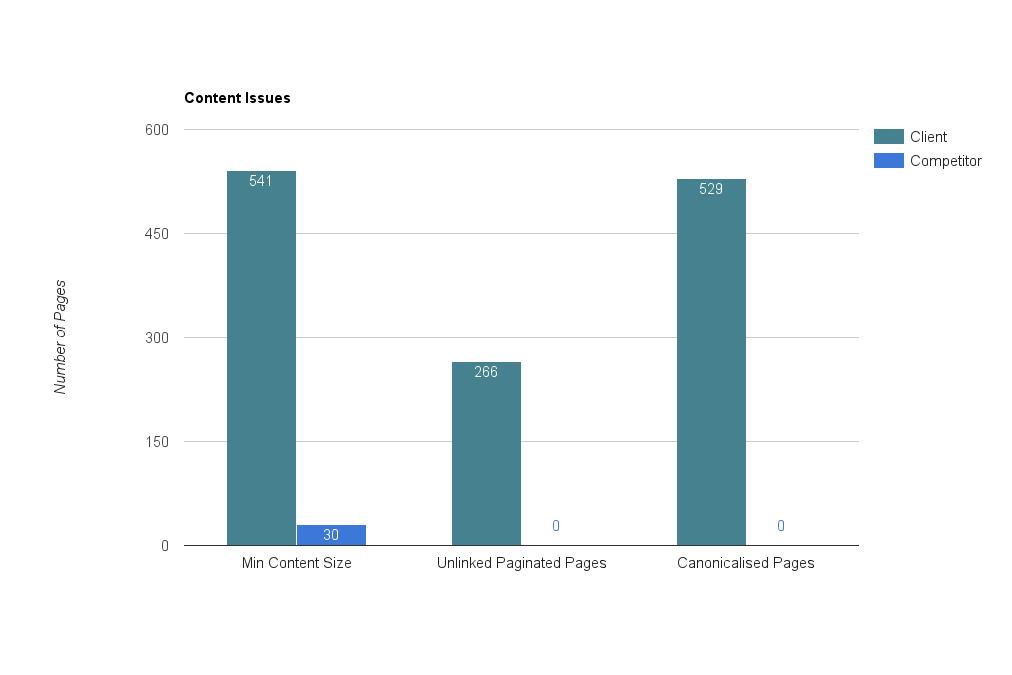 Our client also had a lot of canonicalised pages. This means that instead of being indexed themselves, they tell search engines to count them as another page. This can sometimes be useful, but in this case the page being canonicalised to was a blank template with zero content. This would never rank well in search engines.
The final thing we noticed was the lack of a sitemap on our client's site, making navigation more difficult for users and also for search bots.
Our Recommendations
Our first recommendation to the client was to use the more secure https protocol for their website. Secondly, we recommended that they begin an affiliate-driven backlink campaign. Our third recommendation was that they improve their website's content by removing unnecessary image links, adding content to their pages to make them unique and useful, and either removing the paginated pages or making them useful by having links available to the user rather than just search engines. We advised the client to remove incorrectly-configured page canonicalisation or to canonicalise to a ranking page. Our final piece of advice was to add an XML sitemap for search engines and a regular sitemap for users.